Interview with Adam J. Kurtz: His Journey to Becoming a Successful Online Artist
"I want to encourage people to trust their instincts a little more. Do some research, ask some specific and targeted questions if needed, but for the most part, just try and see what happens."
If you've got Tumblr and you follow one of those hipster blogs that reblog random, aesthetic pictures, chances are that you've seen at least one of Adam J. Kurtz's art pieces. It could have been the SORRY I'M SUCH AN ASSHOLE balloons, or maybe a page from his book "1 Day at a Time".
What sets this Brooklyn-based artist apart is not only his art, but also the fact that he's a writer as well as a graphic designer. Describing his brand and art as honest, sarcastic, humorous, and slightly dark, he's made a home and loyal fanbase for himself within the online community who recognize him most from his relatable social media profiles. With a successful online shop where he sells art and several different merchandise that he designed himself, Kurtz has also collaborated with other brands/projects such as Urban Outfitters and Strand Bookstore, and is currently writing a column for Design*Sponge, a design website. This past year, he was named one of PRINT Magazine's 15 Under 30 New Visual Artists.
We had the wonderful opportunity to chat with him about his beginning and his future.
Teal Magazine: When did you realize that art was something you are passionate about? Was there ever a defining moment when you felt and knew in your heart that this was something you wanted to do forever?
Adam Kurtz: I still don't know if this is something I want to do forever actually? That's a loaded word. I mean it's for literally ever. But when I was going to college and needed to pick a focus, I realized that my hobby of building websites and making fan graphics and just generally being very "online" as a teen lent itself to studying graphic design.
TM: Take us through your journey. How did you get to where you are today? From Buzzfeed to your own little business at home to becoming an online personality.
AK: The abridged version is that I studied design at UMBC, a state school near Baltimore. While there, I worked many campus jobs including at the design and print lab, where I would work on marketing materials for student groups. If the student government was throwing an event, I'd do their posters, that sort of thing.
After college I worked a handful of different jobs – assistant at a video production studio, design for an internet marketing firm doing website edits and business card designs for clients, all while posting lots of small sketches and jokes-gone-too-far online. I started selling postcard prints and eventually my SORRY I AM SUCH AN ASSHOLE balloons and the first Unsolicited Advice weekly planners.
I moved to NYC in 2012, and lived with some great and creative friends. I got a job as a graphic designer at a really cool ad agency, and in my free time, expanded my range of products, and took Unsolicited Advice to Kickstarter, where the project had a chance to grow. Ultimately I caught the eye of a Penguin Random House editor and was offered a book deal. I left advertising (where you're expected to work overtime constantly) to work at BuzzFeed (a generally relaxed atmosphere that gave me more free time).
Ultimately my personal work grew to the point where I needed to take a chance on myself and finally attempt going solo. I formed a business entity, got my shit (sort of) together, and it's been a year and a half since! Still figuring it out.
TM: What inspires you the most when you're creating something, whether it's art or a book?
AK: Everything I make is pretty literal and generally based on or a reaction to a feeling. Sometimes it's as straightforward as "I feel like…" and that's just it.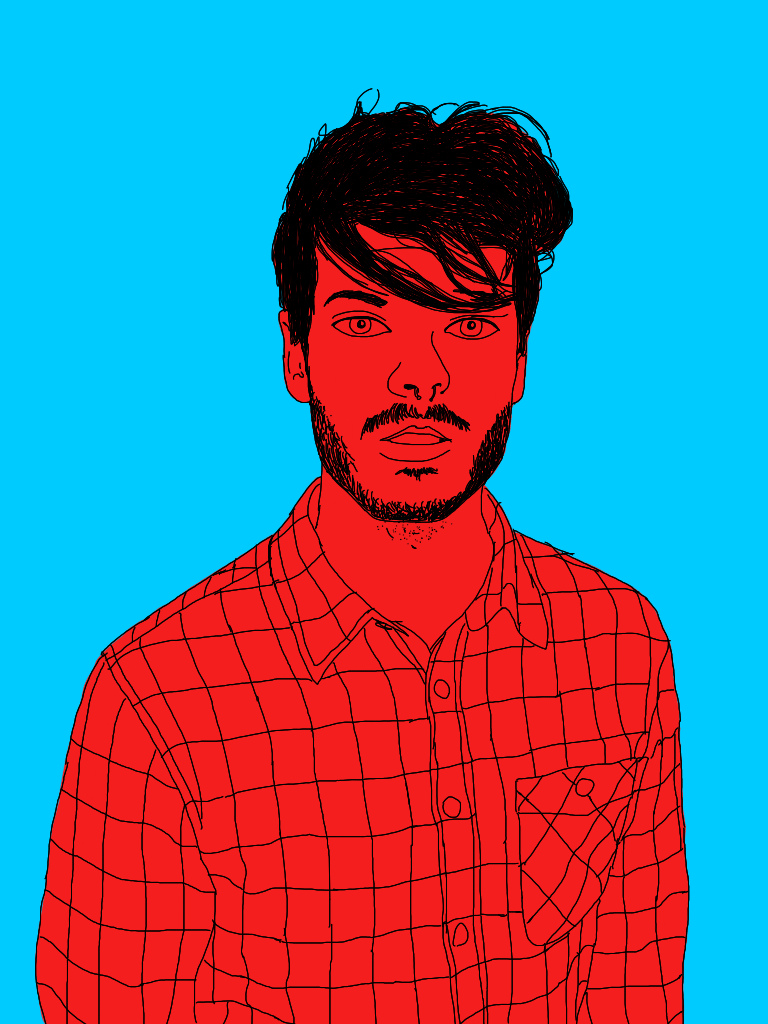 "It is important to share your work, and depending on what your work is, different social platforms are the right fit."
TM: Why did you want to write books like 1 Day At a Time and Pick Me Up? And what's the process like when you wrote them?
AK: 1 Page at a Time was my editor's idea. She suggested I expand on the fun activities part of Unsolicited Advice rather than a dated calendar with a short shelf life. Pick Me Up is my version of a next step, a more deliberate book focused on self care and taking your own advice.
TM: Would you consider yourself more of an artist or a writer?
AK: Writers are artists, in my mind. If you want to boil things down, I'm closer to a graphic designer than anything else. Artist is a nice catch-all word that covers a range of what I do, which is graphic design, illustration, writing, product design, creative direction and lots of other little necessary elements of being a business.
TM: How would you describe your art/brand?
AK: A truly "personal" brand.
TM: You've done quite a few collaborations, which one would you say you've enjoyed doing the most and why?
AK: I don't have a favorite collaboration necessarily because everyone is different. Some, like Tumblr, was a quick little idea that I passed along and let go of. They paid me a flat fee and now the shirt continues to generate money for charity, sort of doing it's own thing. Urban Outfitters had a six-month shelf life as a limited collection of 12 pieces. Everything is informed by the people involved and the conversations we have. So much of my work is idea-driven that it's all about the relationships.
TM: I am a huge fan of your column on Design*Sponge. How did that come about?
AK: I did a guest post in early 2015 and pitched the idea of breaking an essay into digestible bites because of the way we now share chunks of text online. People screencap and tweet or pin longer-form content. So I created it for sharing from the ground up. A few months later Grace Bonney asked if I'd like to be a regular contributor with a monthly column and I'm still doing it!
TM: You've got a solid Internet presence. How important would you say is having an aesthetic online? Do you think it helps your brand/image?
AK: It is important to share your work, and depending on what your work is, different social platforms are the right fit. For me, it's easy to share product photos or book pages or the little scraps and sketches that I make specifically to share that may later inform finished work. My work is personal and it really helps for people to get that I am more or less who my work claims to be. I try to be honest. I don't think my whole deal would work if I couldn't share the larger context of my personality and life.
That said, I didn't get a book deal because people liked my personality. I'm not a social media star in the sense that I brought an audience to my other projects. I think the work informed the book which in turned helped legitimize what I'd been doing for years for a larger audience. Now my social media presence sort of grows as I do. It's something I try not to worry about (aka I obsess over invisible and irrelevant benchmarks and goals).
TM: A lot of people come to you for advice. How does that make you feel? Does it overwhelm you or do you like that they feel comfortable enough to confide in you and ask you for help?
AK: It's important for me to be helpful and understanding while also being upfront about not being an expert. I am very clearly figuring shit out as I go and I'd hate for anyone to ever take my words at face value. Advice is subjective, everyone is different, and I think we know this but still look for advice because we don't necessarily trust ourselves. I want to encourage people to trust their instincts a little more. Do some research, ask some specific and targeted questions if needed, but for the most part, just try and see what happens.