Oxygen Is Overrated but This Band Is Surely Not: Catfish and the Bottlemen on Becoming the Next Rock Icons
Exciting things are happening in the music scene. One of which is the rising of the British indie-rock band, Catfish and the Bottlemen. They are almost finished with their 6-week US tour as the opener for the legendary American punk rock band, Green Day, as part of their Revolution Radio Tour.
Anyone who has seen Catfish and the Bottlemen in concert will have no doubt as to why they have obtained such a prestigious invitation. After all, it is their live performances that truly showcase what the band is all about.
They've been compared to Arctic Monkeys, Oasis and The Strokes many times but their front man, Van Mccann, never denied it hence embrace it as he said that those bands are their biggest influence when it comes to creating their own sound.
They've won the Brits Breakthrough Artist Award last year (2016) and been nominated on various award giving bodies like NME, BBC and Q on different categories.
Catfish and the Bottlemen have a real gift on making their keen fans feel as if their troubles are slipping away every time they step on stage. They also have this great connection with the crowd making them come together as one while singing their hits and enjoying the moment.
Their hope to be able to play bigger venues and to pack arenas and festivals just so they can spread good music and bring people together in a way they might not otherwise experience. The band has stated many times that they enjoy performing their songs live more than anything, and making sure that they put as much into it as they possibly can. Probably the reason as to why McCann becomes so immersed in his performance on stage.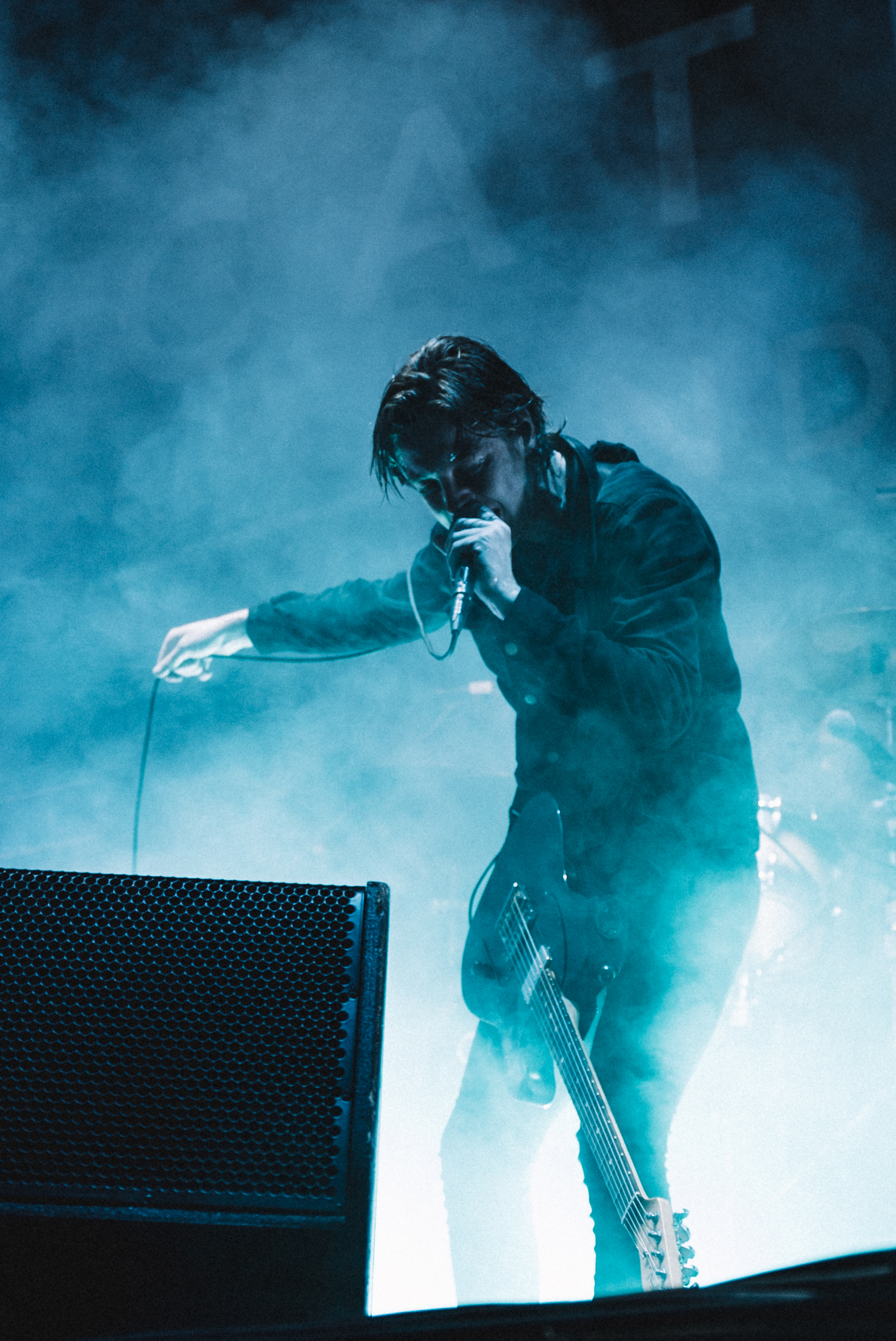 "No matter what they're into, no matter what they hate, what they love, what their religion is, what their race is, what their sex is, whatever, they're all there because they're vibing off to this one thing I made." — Van McCann
McCann is such a thoughtful and skillful songwriter and undeniably started making his own songs on an early age. In fact, their fans have this inside joke about Van writing Tyrants (one of their songs from their first album, The Balcony) when he was 14 and it has become an ongoing 'joke' throughout their social media circle. He is truly an amazing storyteller with upfront words on creating this vast lyrics about being away from home all the time, youth and relationships.
Despite the fact that the band continues to achieve greater success with each passing year, they always make it to a point to never forget to appreciate the people responsible for helping them to get there. He never failed to express his gratitude towards the crowd that sing their heart out on every song they played. Even on their interviews, you can feel the amount of humility that is surfacing into this band. This could not be more wrong for a lot of people, not limited to their fans, but from the people in the industry praising how easy they are to work with.
Unlike on other bands wherein the lead singer or guitarist seem to get all the attention, Catfish and the Bottlemen, make sure that no member is favored over another. They have a great understanding that each of them is vital to their music and has something unique to offer. The band would be nowhere near where they are now if it wasn't for the never-ending passion they have for their craft. Van McCann, can compel a crowd like no other, with his smooth voice and charismatic attitude. During his performances he is so driven by the music that it became his own dose of dopamine. Lead guitarist, Johnny 'Bondy' Bond mesmerizes everyone with his mind blowing guitar skills. How he can make a song seem slow and calming one second and fast and upbeat in another is a true gift. Benji Blakeway's intricate bass playing pulls everything together in the most perfect way possible. And Bob Hall's complex drum licks and fills are the heartbeat of the band.
Catfish and the Bottlemen have certainly been climbing the musical ladder lately and it looks like nothing is standing on their way and will keep them from becoming the next rock icons.
They've been touring nonstop and being able to tour with a band as huge as Green Day is another great opportunity for them to be able to introduce their music to a whole new group of potential fans for their next successful album. And if their current rise to fame is any indication, then they will surely be adding many new people to the crowd of adoring fans who already know just how great they are.